Wedding Invitation Timeline
Getting invitations mailed on time is a critical step in the planning process, but there's more involved than you might realize. Between print turnaround times and headcount deadlines, you'll need to plan ahead!
There are three wedding invitation timelines you need to consider with invitations: how long they take to print, how far in advance you need to send them, and how long should you give guests to RSVP.
Using a Printing Service
A custom wedding invitation isn't something you can just buy off the shelf. Unless you have a professional printing setup, they aren't something you should print at home either. This means you need to enlist some sort of professional printer's help in creating your invitations.
Not being prepared for how long your invitations will take to arrive can create an ugly snowball effect on the rest of your planning. If you are having them done locally — and we recommend you consider it — you can usually get them faster than online shops. Some local printers have less than a week turnaround, where many online retailers take 2 weeks or even a month! Keep in mind these dates are once you are completely satisfied and order final copies. If you're having a custom invite made, it's wise to get at least one proof done before submitting your final order. This way you can double check spelling and dates so you don't end up with a hundred or more invites that are wrong. Usually you can expect 1-2 days per proof, but again, local shops can be faster. Check out our vendor listings to find a printer near you!
Once Invitations Have Arrived
Once you have your gorgeous invitations in hand, the next question is when you should send them out. Pro tip: If you get your invitations early, don't wait to address them! Start stuffing envelopes and writing addresses as soon as you get them, and then wait to mail them if you have time. This way they don't sneak up on you last minute. As for mailing invitations, the standard is six to eight weeks in advance. This gives your guests plenty of time to book any travel reservations they need, such as hotel rooms or plane tickets. If you're having a destination wedding, you can send them out earlier, but you don't want to go much over eight weeks. If you're concerned about people having time to save money or book plane tickets, consider using a save the date card instead.
Setting RSVP Deadlines
Finally, what to do about RSVPs? They are notoriously one of the most frustrating parts of inviting people to anything, as there's always a handful that are impossible to get ahold of. Standard advice is to request guests RSVP at least 2 to 3 weeks prior to your wedding date; this gives you time to call stragglers and still meet your catering headcount deadline. Most caterers and other vendors need a headcount a week prior to the day, but in busy wedding seasons (read: summer) it can be more. If your vendors need more time or you have a large guest list, consider giving yourself more time to collect RSVPs. This is also a great time to get your parents and bridal party involved, as they can help you divide and conquer in less time.
All aspects of wedding planning are important, but inviting guests is an area that you need to stay on top of. Getting behind on invitations can result in people missing out on your big day because they made other plans. It can also cost you money if you give your vendors an inaccurate headcount and have to adjust last minute. Don't feel you have to do it all on your own — get your family or bridal party to help you assemble and address them, or help tally RSVPs. It will all be worth it when you get to spend the best day of your life with all the people who mean the most to you.
Next Article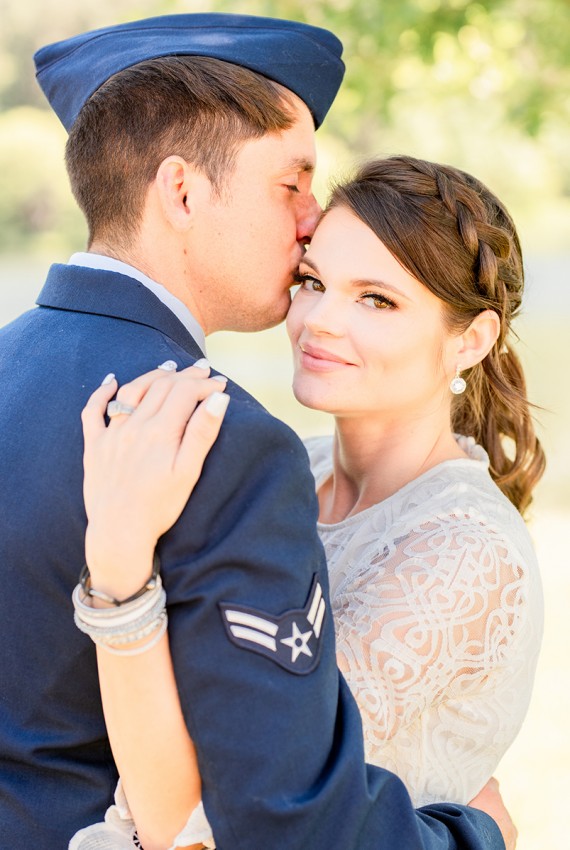 Military Wedding Traditions
Get Started
Find your perfect local vendors, Plan your perfect wedding, Share your perfect day - with Black Hills Bride.