Meet the Nelsons

---
COURTNEY & BRAYDEN
Married September 4, 2021
Black Hills Bride is happy to introduce another one of our 2022 Real Weddings submitted by Complete Weddings + Events. It's the classic story of a nice guy making sure the new girl in town has a good time. Except every time Brayden tried to impress, Murphy's Law had other ideas. Luckily, it all worked out; Courtney fell in love with his sense of humor.
This military couple has been through a lot together, including two deployments. It's made them stronger, and Courtney said, "I wouldn't have dreamt of it happening any other way."

HEAR FROM THE BRIDE
Q: Let's hear it! How'd you two meet?
A: We met through our jobs in the military. I was the new girl at work and in Rapid City, so Brayden took on the job of showing me around. We began learning how much we had in common and the rest was history!
Q: How did you get engaged? Were you surprised?
A: Brayden proposed at the Friendship Tower near Deadwood while we were on a hike with friends. He brought a backpack, which I thought was strange, because he never took a backpack anywhere. During the middle of the hike, he asked to take a photo. One of his friends took a couple of photos and when I turned to him, he was on one knee — but he was so nervous he held the ring box open backwards, showing the ring only to himself! I said yes, of course, and the rest is history! It perfectly summed up our relationship because it was absolutely cheesy, and I didn't make it easy on him. I wouldn't have dreamt of it happening any other way.
Q: Why did you decide to get married in the Black Hills?
A: The Black Hills have been a large part of our relationship. It's where we shared so many great memories to include our first date and our engagement! The Black Hills are our favorite little getaway.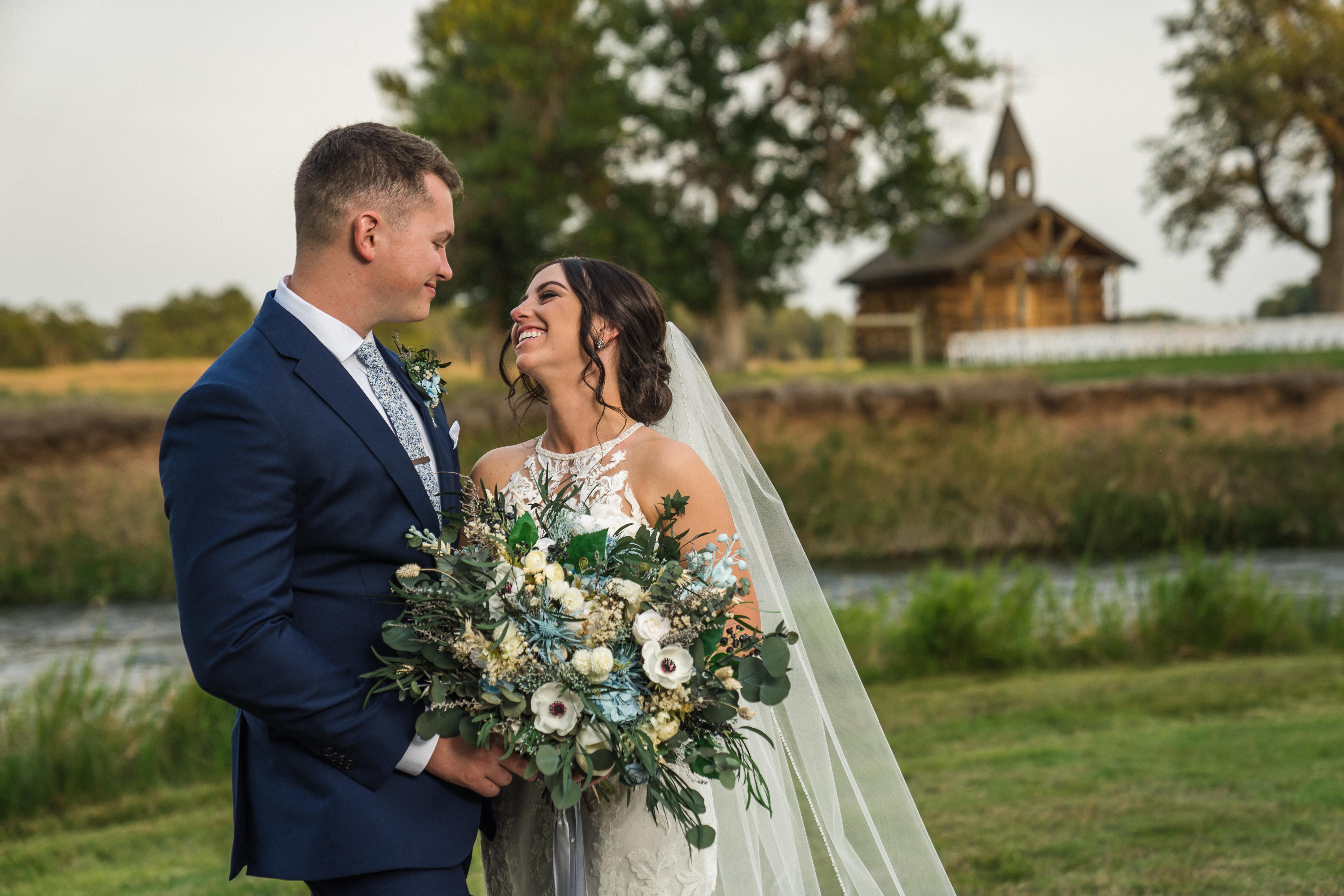 Q: Did you include your family members in your planning process? What were their roles?
A: My mother (Heather) was destined to be a party planner. Her ideas and creativity were extremely helpful! My husband was very involved in the planning as well, which I greatly appreciated.
Q: What was your favorite detail you included in your wedding day?
A: I loved that we decided to do a receiving line because it provided us the opportunity to thank each guest individually.
Q: What was your theme or style? How did you pick it?
A: We didn't necessarily plan a specific style, we wanted to keep our decor simple to embrace the beauty of the venue. We chose different shades of blue and decorated with simple greenery throughout, and it ended up turning into a sort of rustic boho theme. I was so incredibly happy to see how it all turned out, it exceeded my expectations. I'd love to give a shout-out to the army of family and friends that helped turn our vision into real life!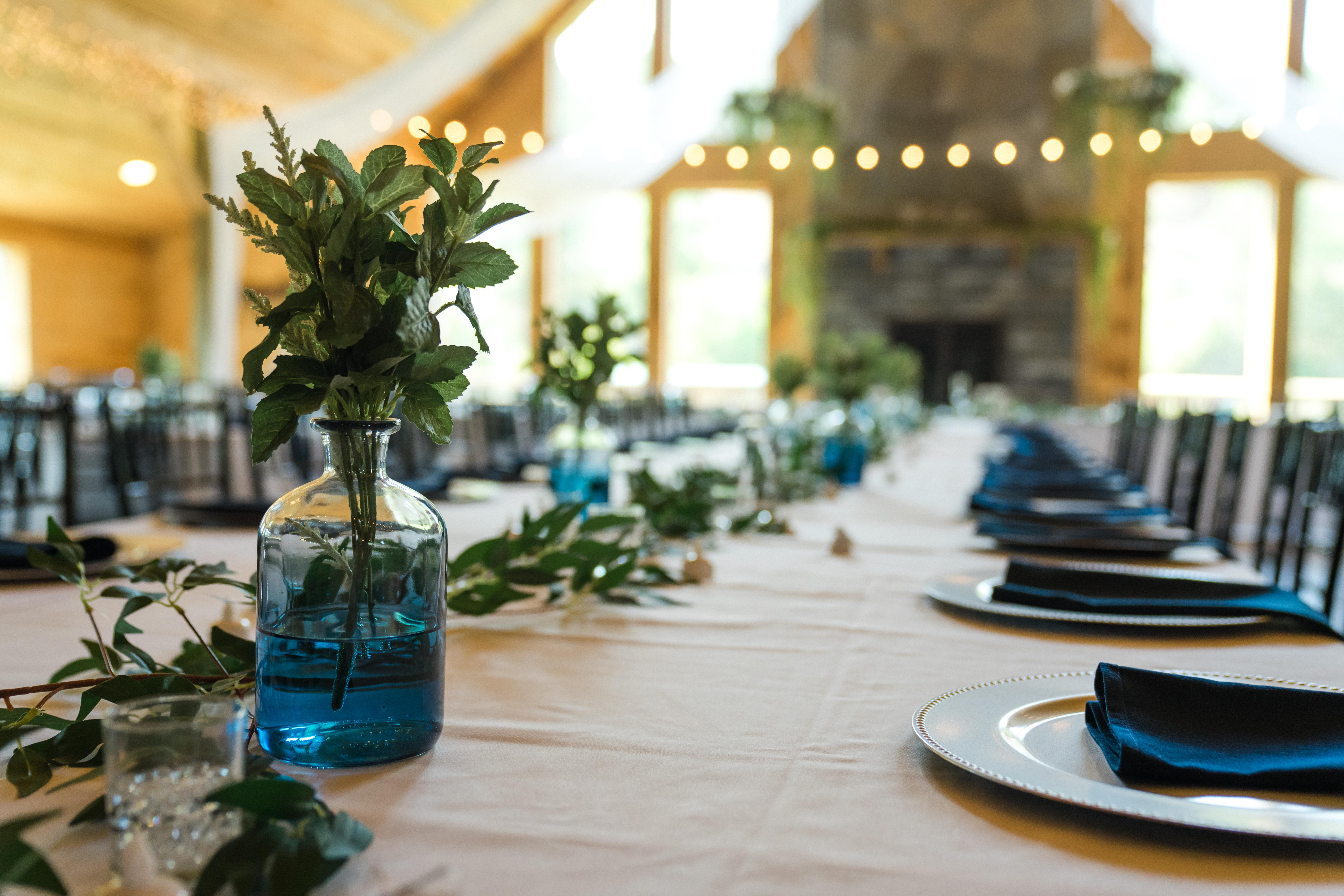 Q: Did anything unexpected happen? How did you handle it?
A: We had a ton of unexpected things happen. Nothing really went as planned, but after a pep talk from my lovely maid of honor, I let it all go and decided to laugh at the mistakes and enjoy the rest of the day. Looking back, I'm very grateful for that pep talk because it allowed me to enjoy the company and the love that we were all there to celebrate!
Q: What is something unique or different you included that other brides might not think of?
A: We did a lot of non-traditional things because that's just us! We had a cigar bar for our guests to enjoy. I also did a first dance with my mom and dad because they have both been large influences in my life, and I wanted to show my appreciation for both of them.
Q: What's one piece of advice you'd give to future brides?
A: Start your planning early, focus on one thing at a time, and take a deep breath! Things aren't going to go entirely as planned, but that's what makes the day much more memorable and special. The day is going to fly by, so remember why you chose to marry your significant other and take a moment to take it all in with that person.
MEET THE VENDORS
Photographer: Complete Weddings + Events | Makeup & Hair: Quintessence Salon | Bride's Attire: Audra's Bridal Gallery | Groom's Attire: Men's Wearhouse | Venue: Besler's Cadillac Ranch | Catering: Smokin Hot Catering | Desserts: SME's Treats | Floral: Flowers by LeRoy/Etsy | Jewelry: Olive + Piper

Check out our Real Weddings and get inspiration from brides throughout the hills. Also, be sure to view our vendor profiles to help you find your perfect team for your big day.
Next Article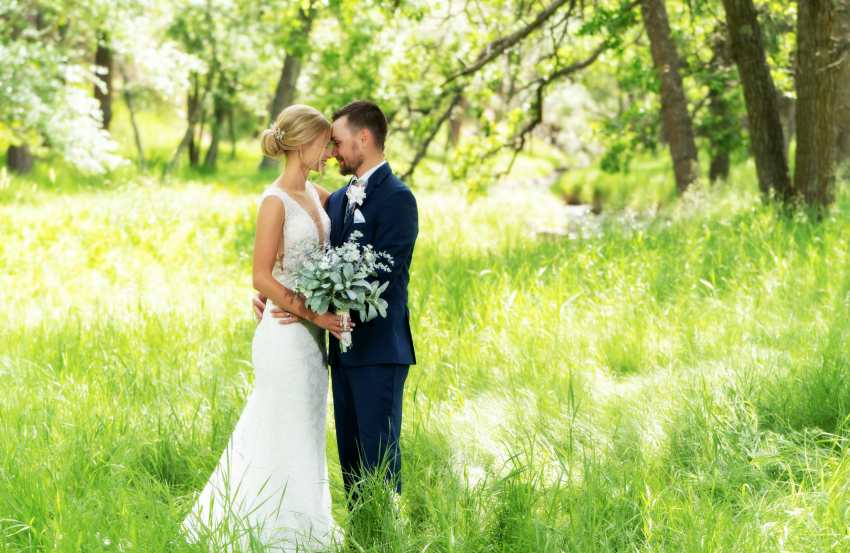 Meet the Nieuwsmas
Get Started
Find your perfect local vendors, Plan your perfect wedding, Share your perfect day - with Black Hills Bride.