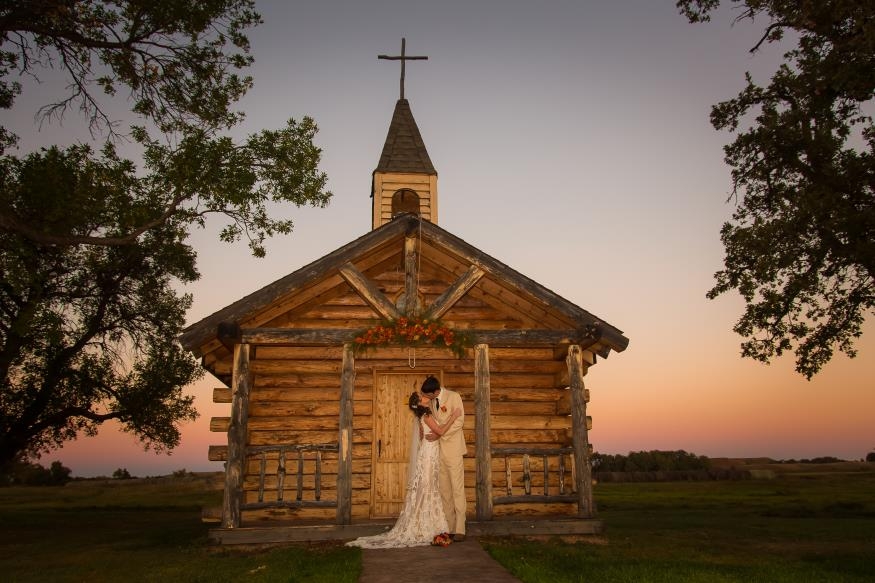 Tera and Kyle Persche
Wedding Story
Wedding Theme
Country, Romantic, Rustic
The Day We Said Yes
Friday, September 25th, 2015
Our Love Story
We wanted a rustic romantic country wedding in the fall. We both grew up in small country towns and love the orange and red tones of the season. Our wedding and reception were mostly traditional, however, we added special details that were meaningful to us. We and our families enjoyed the day and have many special memories to keep with us.
How We Met
Kyle was scheduled to be one of my first patients at the dental practice where I just started to work but didn't show up for his appointment. For months we saw each other around town but did not realize it at the time. We eventually met through more than one mutual friend and had our first 'date' a week later at the NFR send off party.
Planning Our Day
We planned our wedding within 9 months. We booked our venue, found my wedding gown, and booked our photographer first. Keeping organized, planning a little bit at a time, and not waiting until the last minute helped it to be an overall good experience with little stress.
Wedding Hint
Focus on what's most important to you and the groom, don't sweat the little things that don't get done, and remember to take in and enjoy the whole special day because it goes by quickly!
Get Started
Find your perfect local vendors, Plan your perfect wedding, Share your perfect day - with Black Hills Bride.