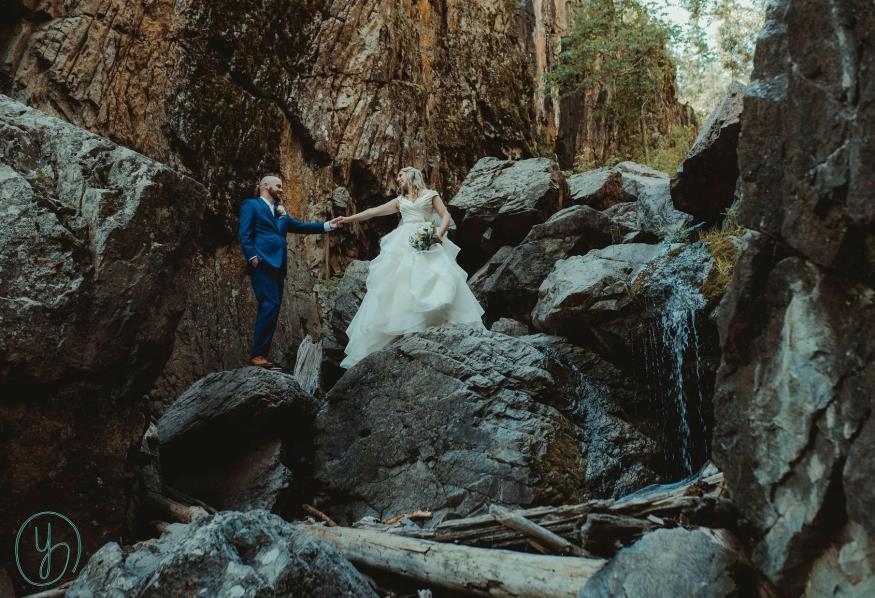 Sarah and Ryan Conrad
Wedding Story
The Day We Said Yes
Friday, July 12th, 2019
Our Love Story
Our wedding day was all we ever dreamed of and more! We had so many friends and family in Spearfish to share one of the most important times in our lives.
We were so excited to join in marriage in the place we first met. We began with pictures at the Spearfish City Park and Spearfish Canyon followed by a beautiful nuptial mass at St. Joseph Catholic Church. The party really got started at the Spearfish Holiday Inn with Nick of Colt 45 getting everyone up and dancing. We even had some great singing performances for karaoke.
We couldn't feel more blessed and happy and are so grateful for everyone who made our day the best.
flowers Bent Willow Designs
music Colt 45 Entertainment
photo booth Black Hills Photo Bus
Wedding Hint
Enjoy every minute! Things won't always go as you planned but those things make for the best stories. Your wedding day goes so fast and is so much fun!
Get Started
Find your perfect local vendors, Plan your perfect wedding, Share your perfect day - with Black Hills Bride.