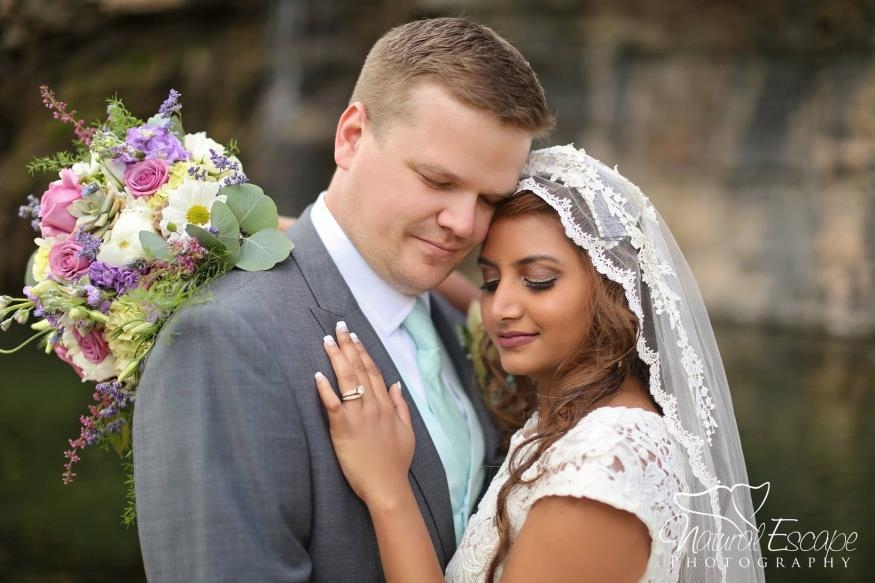 Ronalda and Sean Mowell
Wedding Story
The Day We Said Yes
Friday, May 27th, 2016
Our Love Story
Our event took place in Spearfish City Park. We had a Boho/ Rustic themed wedding. We had around 150 guests and close friends and couldn't have been happier to see everyone for our special day. We were so happy with how everything turned out and forever grateful for our amazing vendors for pulling it off!
How We Met
Sean and I met in San Francisco 5 years ago and started dating online for a year since I was living back home then in my small town in Doha in Qatar. After a year I moved in to live with Sean and we lived in California for a year. We then moved to his hometown of spearfish which is how we ended up here.
Planning Our Day
Sean came with me to every single bridal fair I dragged him too and he was surprisingly supportive snd had a huge hand in planning the whole wedding with me. We figured everything out together and never once did he leave me to do anything on my own. He even helped me mail invites and write thank you cards.
Wedding Hint
Cheaper is not always better. When in doubt, even if it's a more pricey option, choose a vendor you're more comfortable with.
Get Started
Find your perfect local vendors, Plan your perfect wedding, Share your perfect day - with Black Hills Bride.