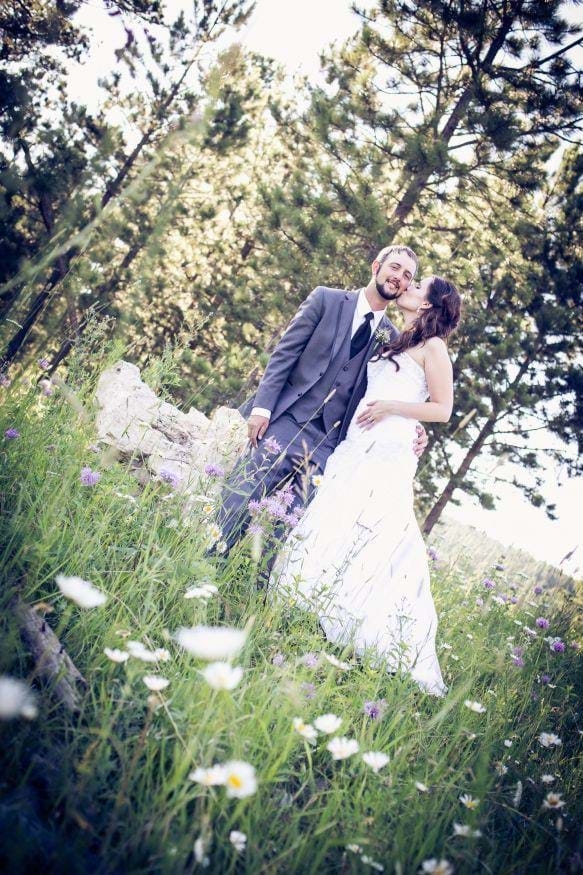 Leah and Jake Wytosick
Wedding Story
The Day We Said Yes
Saturday, July 25th, 2015
Our Love Story
Each moment was so fun and beautiful! From the hailstorm the night before to the mimosa's getting our hair done, through the stress of a bridesmaid being ill, standing up saying our vows, to shoving chocolate cake in my husbands face!! And finally, to the next morning, waking up in the arms of my soul mate. The whole day was incredible!
reception venue Holiday Inn Express Boulder Canyon Station
How We Met
Jake and I have been together nearly five years. We have a wonderful life together and an amazing 2 year old. We met through our best friends who had just began dating. I was convinced I would hate him because everyone said we would be perfect for one another. It couldn't have been farther from the truth! They say love at first sight is a myth, but there was a hint, a deep understanding that we both had in the other, we just knew! We waited, enjoying our life and love together until Jake proposed fall 2014.
Planning Our Day
Our wedding was the greatest celebration we could imagine! Our friends and family came together to celebrate and share in our endless love of one another. We both love the Black Hills and all the outdoor activities offered here. We decided on a Classic, yet rustic theme highlighting the beautiful birch trees in the area. Most of the wedding decorations we did DIY, creating unique birch centerpieces and trees with lights. I wanted something romantic that also connected our beautiful home here in the Black Hills. I would say were splurged on the flowers, food, and drink. Victoria's Garden created stunning bouquets and were so helpful and kind! I had the hardest time deciding on a caterer and finally went with Pizza Ranch right next to our reception. Boy was I glad I did! It went so smoothly and was delicious! We also ordered pulled pork from a friend to go with it, which was absolutely fantastic!
Wedding Hint
Things will go wrong, or at least not how you want them to. My biggest regret was not getting to see and talk to everyone who came. The whole day will be a blur, just take it one moment at a time! People will come to celebrate with you but they will understand if you do not get more than a moment to thank them for coming. Enjoy yourself, and don't stress! The stressful part is the planning!
Get Started
Find your perfect local vendors, Plan your perfect wedding, Share your perfect day - with Black Hills Bride.