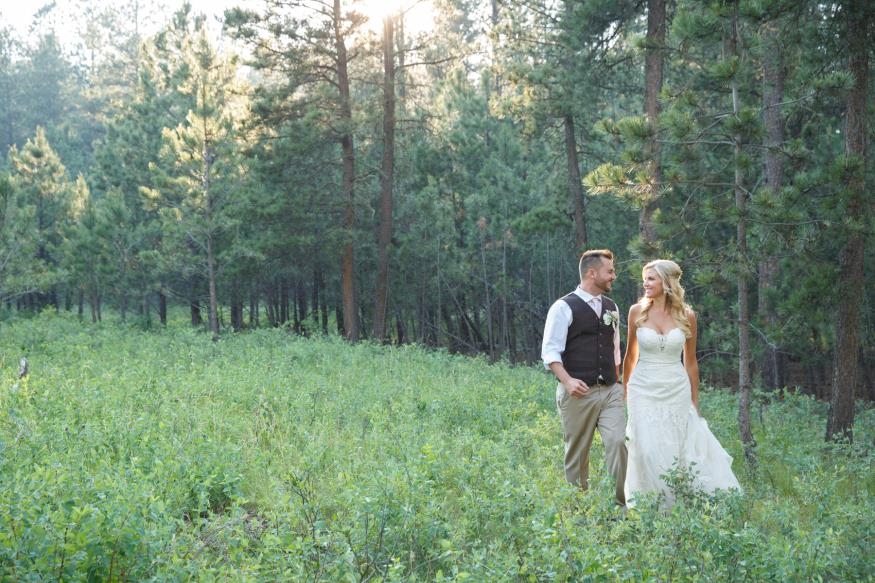 Kirsten and Erik Tinker
Wedding Story
Wedding Theme
Romantic, Rustic
The Day We Said Yes
Saturday, June 25th, 2016
Our Love Story
We were very blessed to have our closest friends and family with us on our special day. We had a beautiful wooden arch with flowers on my parents property along with white, wooden chairs for our guests. We were married amongst the beautiful Black Hills scenery.
Our reception took place in my parent's newly built barn. It was truly an unforgettable day!
How We Met
Erik and I met through mutual friends on April 29, 2012. We were all hanging out at the pool and had such a great time that we stayed out until the early hours of the next morning. We've been inseparable ever since!
Planning Our Day
My parents purchased a second home in the Black Hills in 2005. It quickly has become one of my most favorite places to visit every year. Erik became a fan immediately. After we got engaged, we knew that we wanted to get married there. We talked with my parents and they insisted that we get married on their 6-acre property. With the scorching heat on our state of Arizona, getting married in The Black Hills was a no-brainer.
I had my mom pick up the 2016 Black Hills Bride magazine and looking at the Real Weddings section was the biggest help in providing guidance on where to start.
Get Started
Find your perfect local vendors, Plan your perfect wedding, Share your perfect day - with Black Hills Bride.