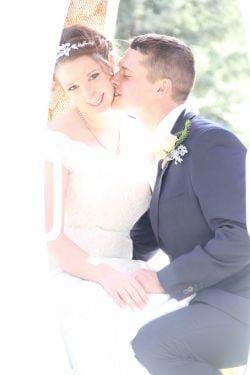 Kendra and Robert Brooks
Wedding Story
The Day We Said Yes
Saturday, May 30th, 2015
Our Love Story
The reception was my favorite part of the day. My groom and I spent months preparing for our first dance together and it went so perfectly. Having everyone around and having a good time.
catering Anything's Possible Catering
Planning Our Day
Our theme was a shabby chic country wedding. We splurged on the venue and reception along with the catering.
Wedding Hint
Book your photographer and DJ as early as possible. The sooner the better. Try not to stress out about the small things, try to make the best even out of a bad situation.
Get Started
Find your perfect local vendors, Plan your perfect wedding, Share your perfect day - with Black Hills Bride.