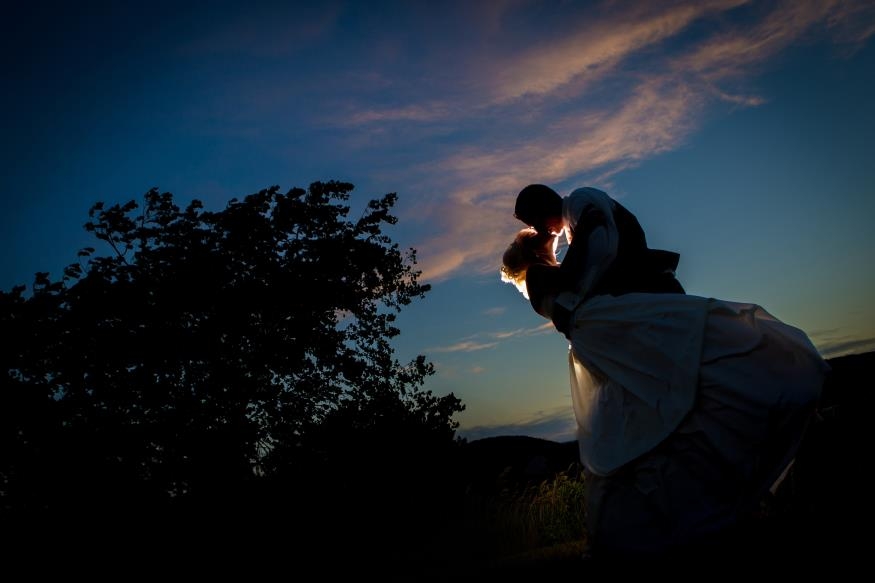 Kelly and Jeremy Hertz
Wedding Story
Wedding Theme
DIY, Glamorous, Romantic
The Day We Said Yes
Saturday, June 18th, 2016
Our Love Story
It was everything we ever dreamed it would be! Minerva's took care of everything so the day before and the day of I was able to (somewhat) relax. Our colors were hot pink/fuchsia and black and it was absolutely beautiful! Our photographer Ryan Becker was so amazing to work with and captured so many beautiful moments. We were able to have both the ceremony and the reception at Minerva's/Ramkota in the very large Rushmore room. Everything was so amazing! The staff was so helpful. It was a day I will cherish forever!
ceremony venue Minervas
reception venue Minervas
rehearsal dinner Minervas
Planning Our Day
We were engaged for a year and a half and I am sooo thankful we had a long engagement! I did everything myself, invitations, bouquets, corsages, boutonnieres, programs, ect. And it was much more time consuming then I imagined!
Wedding Hint
Two things….. First of all, choose your bridesmaids wisely! Just because they are one of your closest friends does not mean that they will be able to help you with the many things you will want help with.
Second, the photographer is the most important thing you will spend money on! Don't go cheap! Ive heard horror stories from brides that did and lets just say they aren't good! My photographer was Ryan Becker from R. Becker Creative and he was absolutely AMAZING!!!!
Get Started
Find your perfect local vendors, Plan your perfect wedding, Share your perfect day - with Black Hills Bride.