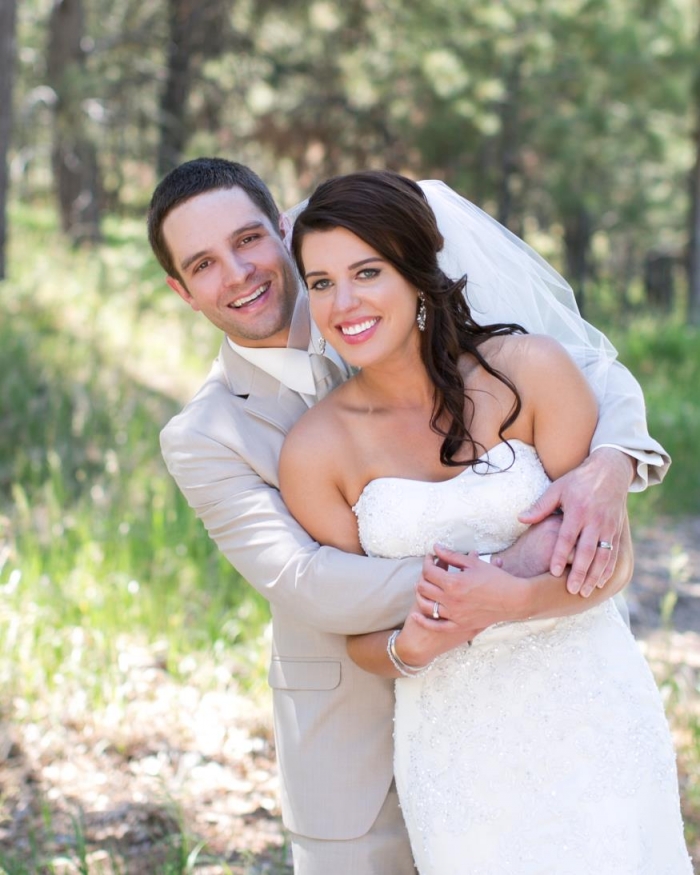 Kaitlyn and Tyler Kok
Wedding Story
Wedding Theme
Country, Romantic, Rustic
The Day We Said Yes
Friday, June 10th, 2016
Our Love Story
We got married at Terra Sancta by Father Steve Biegler who taught both Ty and I our senior year of high school. It was perfect. Our reception followed at Woodlands Receptions where our family and friends celebrated with us.
catering Catered Two
entertainment Colt 45 Entertainment
How We Met
Ty and I met our sophomore year of high school. Ty became my math tutor our Senior year and we have been together ever since.
Planning Our Day
Ty grew up on a ranch and I have a love for horses and the outdoors. We wanted to tie that into our day, so our theme was rustic/country but with a softer side. We used horse shoes, burlap and wood pieces to make that happen. We splurged on our photographer (Cadey Reisner) which was definitely worth it.
Wedding Hint
Don't worry about the small details because at the end of the day, it's only about you and your husband.
Get Started
Find your perfect local vendors, Plan your perfect wedding, Share your perfect day - with Black Hills Bride.