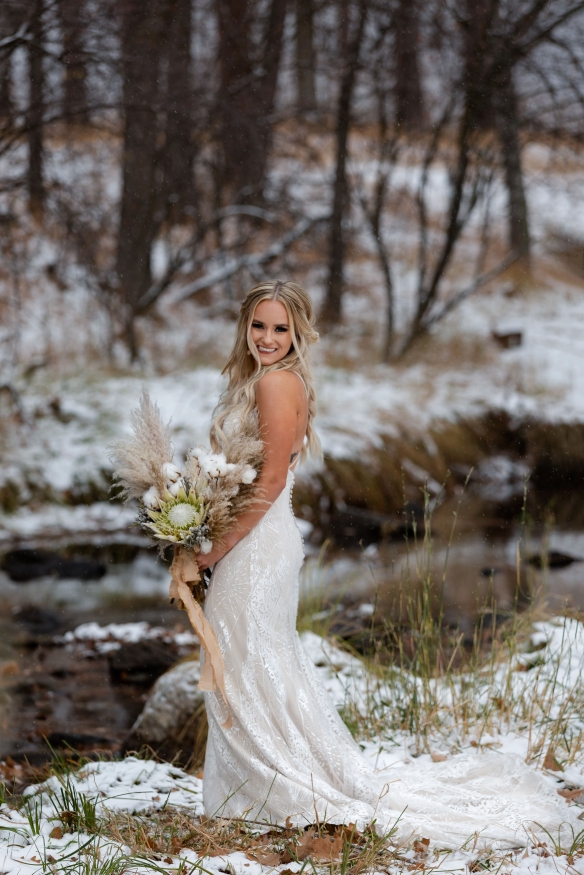 Jamie and Riley Thompson
Wedding Story
Wedding Theme
Bohemian, Natural, Romantic, Vintage
The Day We Said Yes
Saturday, October 24th, 2020
Our Love Story
The day of their October wedding was supposed to be bright and sunny, but in true Black Hills fashion, they ended up with a blizzard instead. Luckily, Jamie says their photographer Sandra went above and beyond to help make sure their wedding was perfect—and it was.
How We Met
They met in school, and were in all the same classes, and their sisters played sports together so they knew each other since they were little
Wedding Hint
Go with the flow! Things won't always go according to plan, but you can still have an amazing day!
Get Started
Find your perfect local vendors, Plan your perfect wedding, Share your perfect day - with Black Hills Bride.