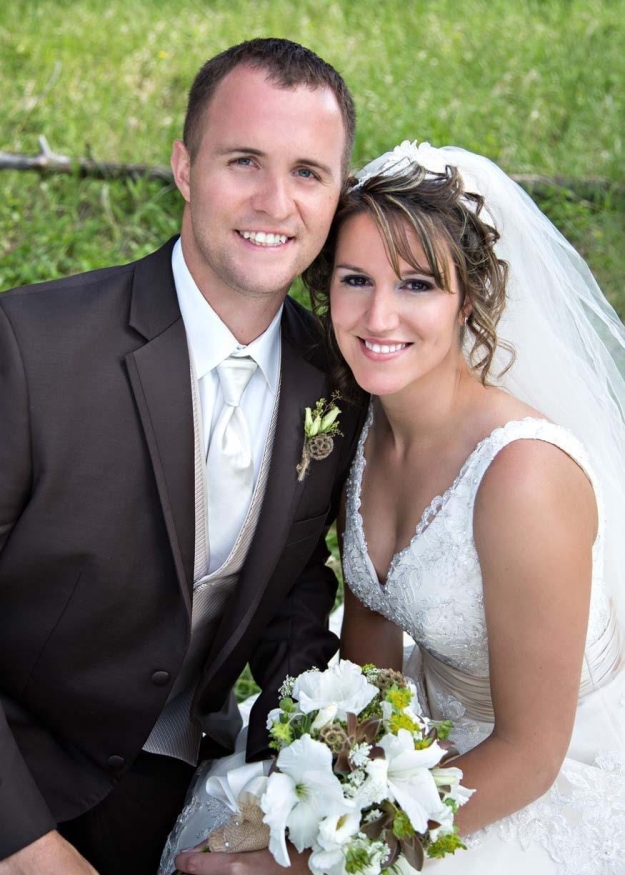 Jamie and Kyle Weller
Wedding Story
The Day We Said Yes
Tuesday, March 29th, 2016
Our Love Story
The ceremony was my favorite part because it was all about Kyle and I - very personal. Kyle's brother performed the wedding and we recited our own written vows. It was short and sweet and didn't leave a dry eye in the place. It was perfect!
ceremony venue Terry Peak Chalets
reception venue Terry Peak Chalets
How We Met
How We Met:
Kyle and I met in college. We talked a few times but it took about 2 semesters before the opportunity was right for Kyle to ask me on a date.
Engagement:
After four years of dating, we decided to go snowboarding with some friends in Colorado. It was only my second time snowboarding and I can't even pretend to call myself a snow bunny! I was not doing very well and was a cold, angry woman throwing a hissy fit on the side of the mountain when Kyle sat down beside me, pulled out a little white box with the ring in it and asked me to marry him.
Planning Our Day
Our theme was rustic country chic with a nice blend of natural and outdoorsy. The wedding party drank from mason jars and the venue was decorated with antiques, burlap, lace, wild grasses, and twine. We also wanted the atmosphere to be very relaxed so we had an evening wedding with cocktail hour before the ceremony. We had yard games set up on the deck for guests to stay occupied while waiting for the fun to start. We splurged on the photographer and the DJ. Those were two areas we felt would be the most memorable both for us and our guests.
Wedding Hint
Focus on your top 3 things that you want to go absolutely perfect, then accept the possibility that nothing else will. At the end of the day, you'll be married to your favorite person so nothing else really matters.
Get Started
Find your perfect local vendors, Plan your perfect wedding, Share your perfect day - with Black Hills Bride.