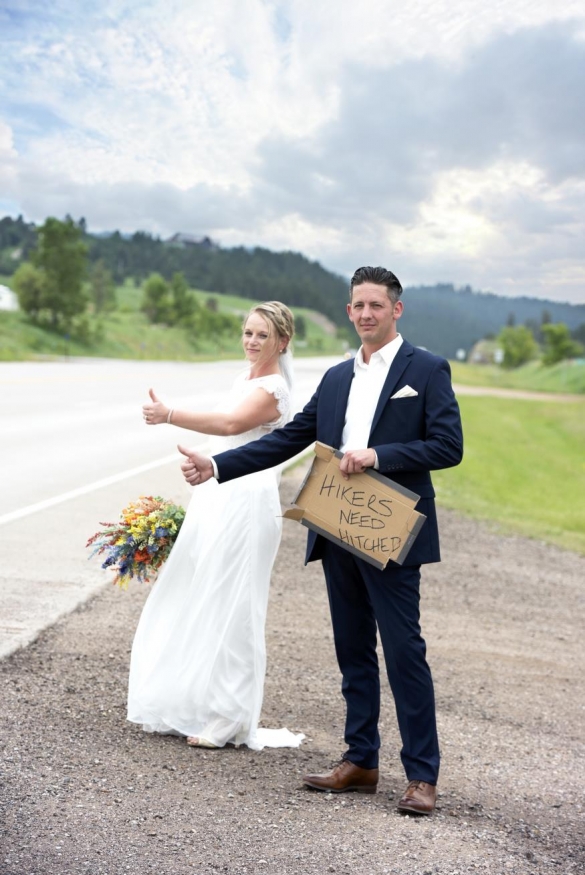 Gretchen and Matthew Emrich
Wedding Story
Wedding Theme
Natural, Vintage
The Day We Said Yes
Saturday, June 29th, 2019
Our Love Story
Our wedding day was a busy day. With an all out door venue with clouds in the sky but no rain in the weather forecast, we had to be prepared for anything. We lucked out with no rain, and great pictures with the lighting from the cloudy skies. We weren't able to put out our table clothes, which means no center pieces, until close to last minute due to birds being in the area and the chance of bird poop accumulating on the everything. Tables and chairs had to be washed and re-washed many times. In the end, everything went off with minimal interruptions or problems. We couldn't thank our friends and families enough for all the help they gave us the day before and the day of with set up and preparation; from writing the signs, preparing and serving the food, decorations, and traffic control.
Photos by Jessica Deering Photography
makeup Mystique Edge Day Spa & Salon
hair Mystique Edge Day Spa & Salon
Planning Our Day
Planning for this day, I knew I didn't have the biggest budget in the world to work with. Prices played a big factor in my decision making. We found it to be cheaper to do most of the planning and preparing ourselves.
I used fake flowers that I was able to make in advance to take stress off of myself coming closer to the big day. I bought all of my flowers and greenery (used for center pieces) from Hobby Lobby and Michaels. My venue was naturally beautiful so it didn't need much for decorations or flowers.
I love the way vintage wine glasses looked and wanted candles in my center pieces; I chose to combine these items. I found/bought old wine glasses from thrift stores (for a very reasonable price) and made candles with wax and wicks from Hobby Lobby in the glasses.
I had bought chalk boards from Michaels and Hobby Lobby to be used as signs since they could be cleaned and re-purposed after the wedding.
Having a venue that allowed us to bring in our own food and we looked at Elkhorn Ridge Resort. We got out food for our rehearsal dinner and reception at Sam's Club. We did pay JR BBQ to smoke out brisket for us, which turned out wonderful (despite ordering way more than planned to attend, we had no left overs) and was a great price. My husband than made all the pulled pork himself!! He spent 7 hours in our kitchen with two Instant Pots, but again very minimal left overs!
Wedding Hint
Know your budget ahead of time and do your research. If you ask around or search enough on the web, you can find almost exactly what your looking for and for the price you are willing to pay.
Don't be afraid to get creative! You will be surprised with what you can do. Pinterest has great ideas to get you started.
Get Started
Find your perfect local vendors, Plan your perfect wedding, Share your perfect day - with Black Hills Bride.