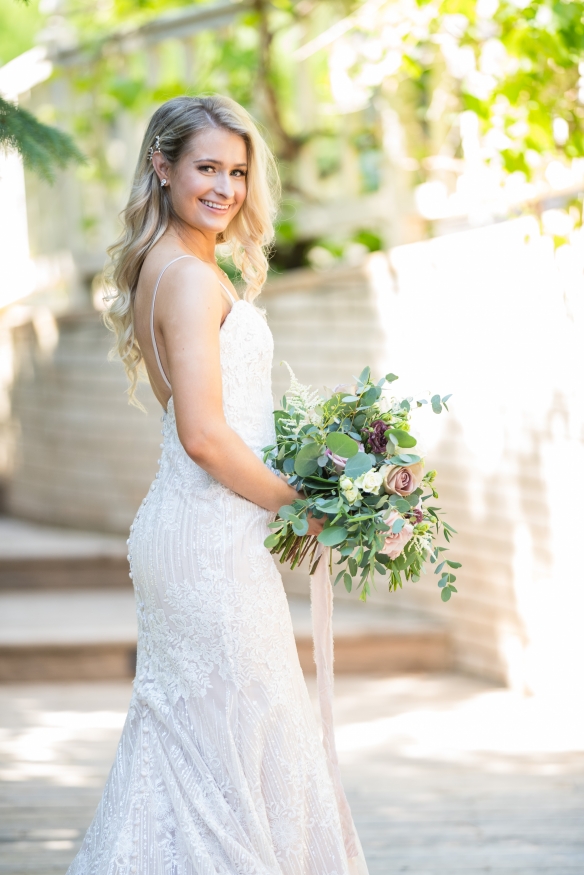 Emily and Taylor
Wedding Story
The Day We Said Yes
Saturday, June 27th, 2020
Our Love Story
With summer being our favorite time of year and wanting to utilize the gorgeous area we live in, we knew we wanted to have an outdoor summer wedding. We also knew that with living in the black hills, the weather can be so unpredictable and range greatly from day to day. We decided to take the risk and it ended up being the most beautiful warm sunny day. We couldn't have asked for a more perfect evening.
How We Met
Taylor and I met in high school, I was a junior and Taylor a senior. We got to know each other through Track and Field and grew closer to one another. Eventually he asked me out on a lunch date and the rest is history.
I was in my final year of college and Taylor came down to visit me one weekend. I had just gotten back from class and Taylor had secretly put the engagement ring on the collar of our cat and patiently waited for me to notice it on him. I, completely oblivious to it, went on for a long time without noticing the ring. Taylor finally had to step in and tell me to look at our cat, and once I saw the sparkly object around his neck I immediately knew what was happening. I had to chase our cat down to get it from him, but it was such an exciting and sweet moment for us.
Planning Our Day
We picked Black Hills Reception and Rentals for our venue, which ended up being one of the best decisions we could have made. We had access to a variety of beautiful outdoor and indoor spaces, which is great to have with the unpredictable weather that we experience here in the black hills. All the ladies at BHR&R are so helpful and made the planning, decorating, and overall event go so smoothly. They made it possible for us to relax and enjoy our wedding day with minimal worries. I couldn't recommend them enough.
Wedding Hint
Get as much sleep as you can before your wedding. It might be hard to sleep that week and you want to be able to enjoy the big day as much as possible!
Get Started
Find your perfect local vendors, Plan your perfect wedding, Share your perfect day - with Black Hills Bride.