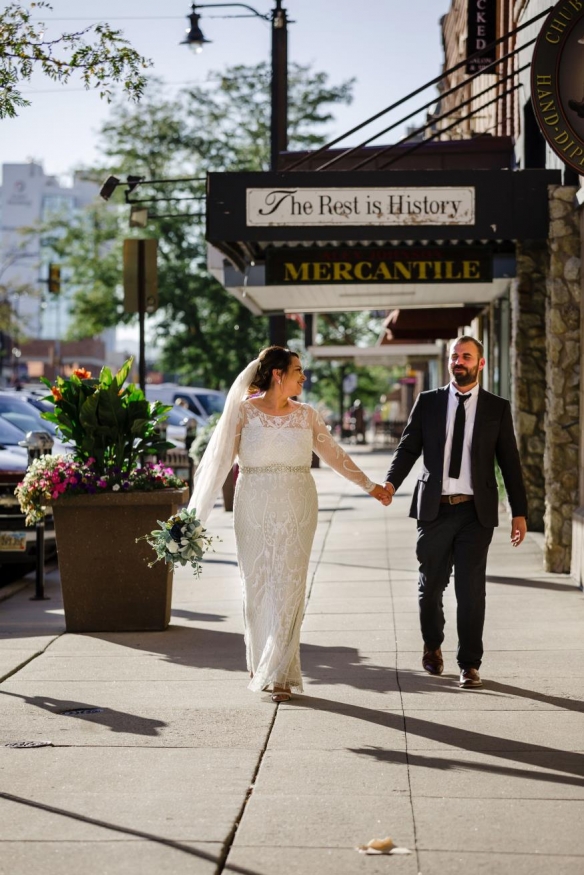 Eliza and Jose Velez
Wedding Story
The Day We Said Yes
Saturday, September 12th, 2020
Our Love Story
We wanted an intimate celebration, and we found the perfect place at Vertex Sky Bar. Open air, perfect weather, elegant decor, our closest friends and family, and great food. We invited about 40 people and a friend rounded up a fantastic string quartet, who played "All of Me" by John Legend for our entrance. It was exactly what we wanted, and we're so thankful to our friends and family who helped make it happen.
How We Met
We met online in early 2019. I don't think either of us were looking for anything serious, but things usually work out the way they're supposed to.
Planning Our Day
We planned our wedding in just a little over a month. I knew exactly what I wanted, and who I wanted to work with as far as the photographer and venue. I booked those first, and built up from there. Our flowers were DIY, and we were fortunate that we didn't need much decor at Vertex because it's just such a beautiful place as it is. The view was everything!
Wedding Hint
Don't sweat the small stuff! Not everything will go exactly as planned on your wedding day, but in the big picture, none of that matters. People will remember how they felt, not a detail that went wrong.
Get Started
Find your perfect local vendors, Plan your perfect wedding, Share your perfect day - with Black Hills Bride.