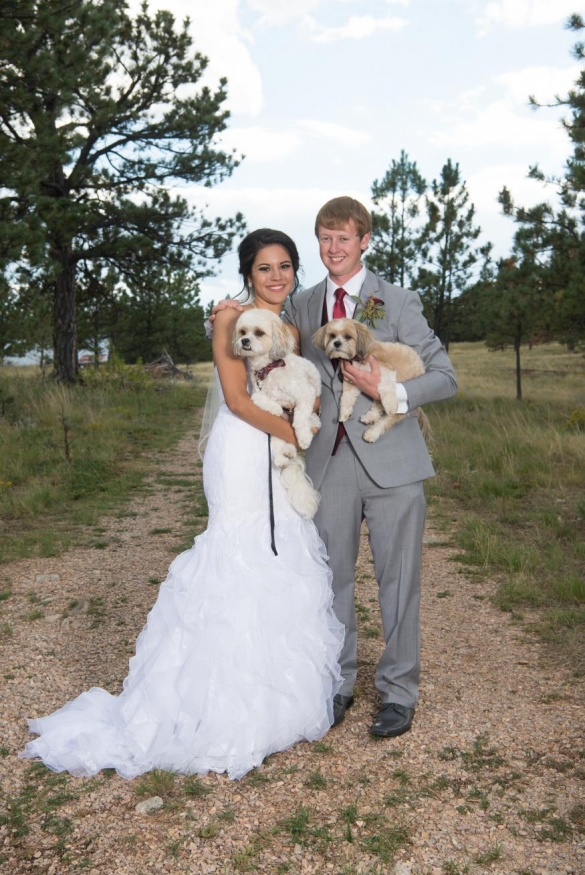 Desiree and Tanner Fenenga
Wedding Story
The Day We Said Yes
Wednesday, September 16th, 2015
Our Love Story
Our wedding day was everything I had ever dreamed of, and it was the most perfect day of our lives! We were super impressed by our caterer, photographer, and dj they did such a great job working together and almost coordinating the whole day.
How We Met
I moved here my freshmen year of high school and met Tanner through my cousin, we hit it off right away. Although it wasn't love at first sight, we quickly became best friends for 2 years. After 2 years we finally admitted our feelings that were obvious to everyone else but us, and 4 years later he proposed.
Planning Our Day
To be completely honest, planning our wedding was one of the most stressful things of my life!! I kept a notebook of all potential vendors with all the information and prices I could find! After, many "whatever you want" " that sounds good" (no input from my husband) I finally got everything put together. Overall, even though it stressed me out, I had so much fun along the way.
Wedding Hint
Don't worry about how all your vendors can come together the day of your wedding and know exactly what's going on, and coordinate with each other. They have tons of experience and know exactly what to do in any given situation. Also, REMEMBER to just relax, and enjoy every minute of your big day! I heard it a million times but didn't realize how fast the day really goes!
Get Started
Find your perfect local vendors, Plan your perfect wedding, Share your perfect day - with Black Hills Bride.