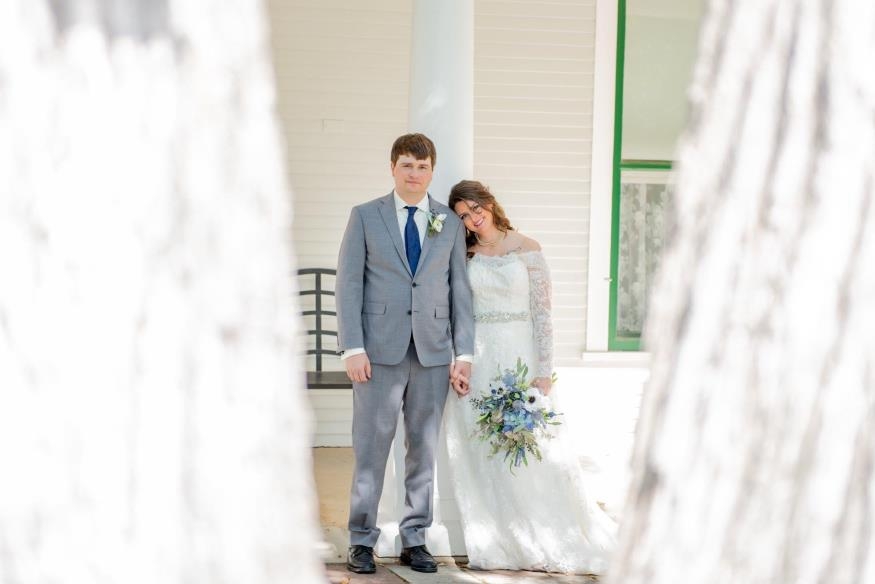 Brittany and Kade Anderson
Wedding Story
The Day We Said Yes
Thursday, September 19th, 2019
Our Love Story
Was absolutely perfect! We got married at Ruby's garden with a small attendee list. Our children were apart of our ceremony and our Good friend Ted married us. We went to Steerfish steak and smoke for supper.
ceremony venue Ruby's Garden at DC Booth Historic Fish Hatchery
gown David's Bridal
suit Men's Warehouse
How We Met
Through my cousin. She worked with him. And I would go hang out with her and he was always working. So we got to know each other.
Planning Our Day
Was super simple. We kept it small and intimate. We had initially booked something based off pictures and went to see it a few months later and started freaking out. Wasn't what the pictures showed. We ended up at the fish hatchery and booked it. Plus this was more of a memorable spot that the entire family could share in.
Wedding Hint
Don't stress the small details. Either way your still marrying your best friend. If someone offers to help with something and you want it a specific way. Make sure to let them know. But honestly nobody remembers the small details they remember the food they ate and the times they shared.
Get Started
Find your perfect local vendors, Plan your perfect wedding, Share your perfect day - with Black Hills Bride.