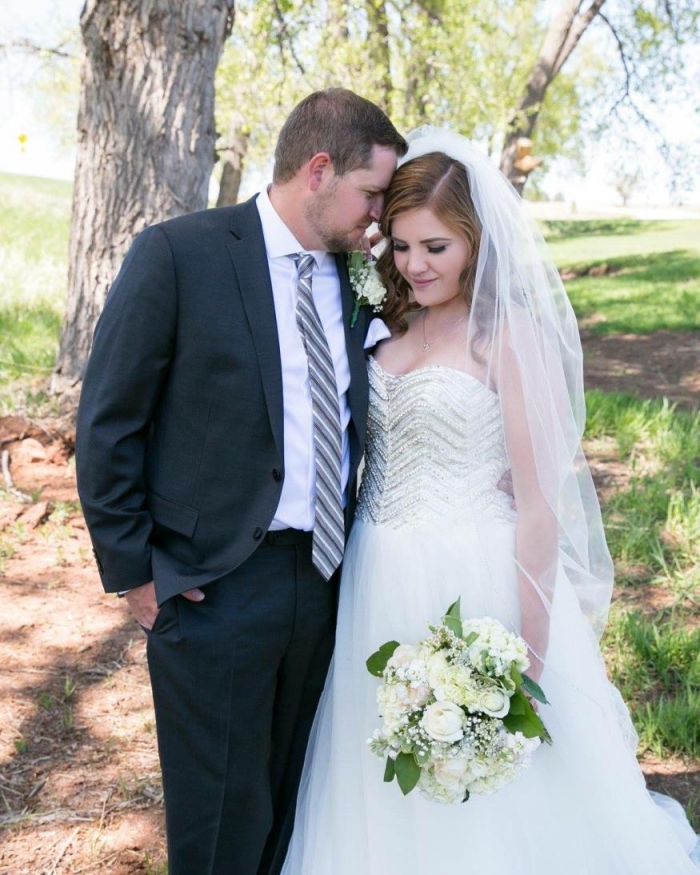 Breanne and Tyler Kveene
Wedding Story
The Day We Said Yes
Saturday, May 14th, 2016
Our Love Story
We were married at Terra Sancta Catholic Church. Our reception was at Arrowhead Country Club.
transportation Legendary Limousine
How We Met
We met in high school. I was a sophomore and Ty was a senior. We became good friends in our P.E class.
Planning Our Day
We had a lot of help from our families. We wanted to keep it simple, yet romantic. We had plenty of time to plan because we were engaged for a year and a half. It was also important that there were decorations to remember my Grandma Kathy who passed away a year before our wedding. She had known that Ty was going to propose, and she passed away a month before he proposed to me.
Wedding Hint
The day will come and go in a flash. Take it all in and don't let little things bother you. Make sure when you are planning to remember that your guests should feel comfortable and have fun!
Get Started
Find your perfect local vendors, Plan your perfect wedding, Share your perfect day - with Black Hills Bride.