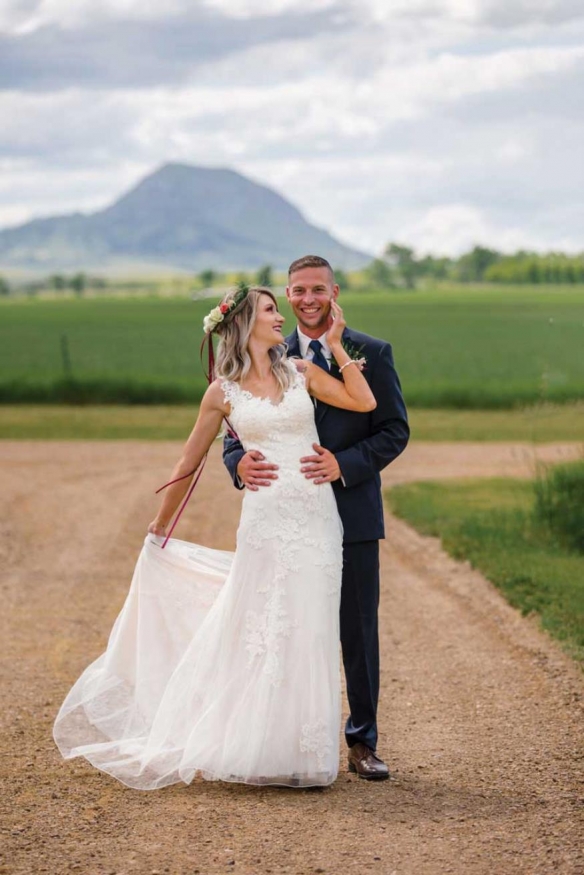 Billie and Bryan Becker
Wedding Story
The Day We Said Yes
Saturday, June 22nd, 2019
Our Love Story
Billie and Bryan were originally supposed to get married on September 14, but Bryan—who is in the Army National Guard—learned he was going to be deployed on that date, after vendors had been booked and arrangements made. This forced the couple to bump up the ceremony to June 22, the only day that worked for the majority of their vendors. Other than a misplaced tie, their wedding, held at Shade Valley Camp Resort, had no major hiccups. Billie and Bryan were even able to have a drink together before walking down the aisle. The forecast threatened rain so they a backup plan, but it only sprinkled a little, so they went ahead with the ceremony outdoors.
How We Met
They met through a mutual friend in college and dated for six years before getting married.
Planning Our Day
Billie knew exactly what she wanted for her big day and was able to put it together with a lot of help from her photographer, Sandra Nichols. Billie had special cufflinks with Bryan's Army National Guard unit insignia designed for the occasion.
Wedding Hint
Be in the moment and don't stress out about too many things! Focus on you and your husband on the big day. It will all go well in the end, no matter what happens.
Get Started
Find your perfect local vendors, Plan your perfect wedding, Share your perfect day - with Black Hills Bride.