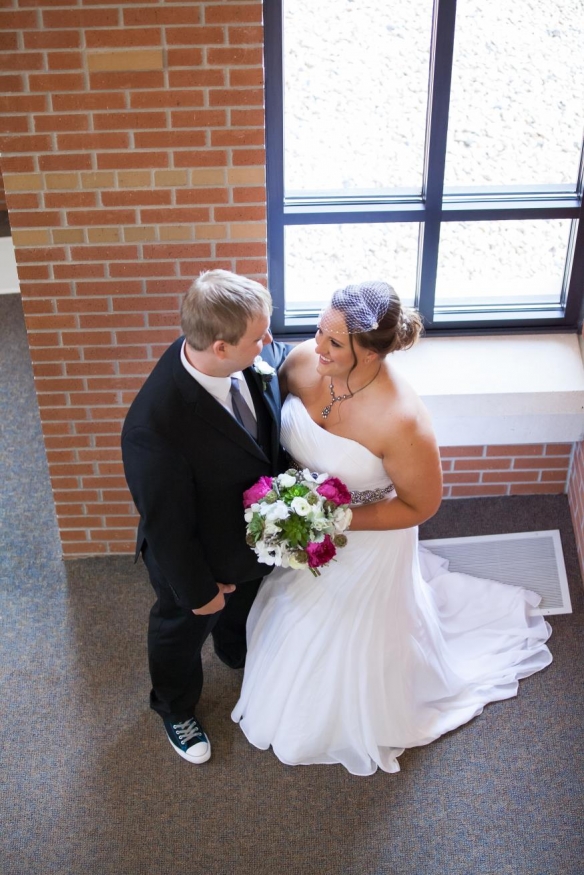 Ashley and Michael Payne
Wedding Story
The Day We Said Yes
Saturday, May 28th, 2016
Our Love Story
May 28th, 2016 was the BEST day ever for us! It was so much fun watching the day we had planned for a year and a half come together. We were surrounded by all of our loved ones and that just added magic to our day.
transportation Legendary Limousine
How We Met
We met over 7 years ago through mutual friends, who ended up being our Matron of Honor and Best Man. We owe them big time. 😉
Planning Our Day
I really enjoyed planning for our day. This ended up being my job, because as I am sure many brides find out, you ask your fiancé a question while planning and you hear "I don't care", "sure", or "sounds good." Our wedding date was set for a year and a half after the proposal which left me plenty of time to plan. Once I had all vendors set up it went very smoothly.
All of our vendors were amazing and I truly couldn't have picked any one better to help us pull off our day. I splurged on a videographer, but am SO happy that I did. Having a short video to look back on will be so fun, and it helped us catch little details that we missed during our super busy day.
I made sure to incorporate Michael's love for Star Wars into our wedding in many different aspects. At first I didn't like the idea, but looking back now I am so glad I surprised him with it…after all, it is his day too. 😊
Wedding Hint
Make sure that you create the day that YOU want to remember. It doesn't hurt to listen to other's opinions, but at the end of the day it is your wedding and your memories.
Also, find a few minutes in your wedding day to spend time solely with your new husband. The day goes by in an instant, so take a few moments together to soak in the day.
Get Started
Find your perfect local vendors, Plan your perfect wedding, Share your perfect day - with Black Hills Bride.