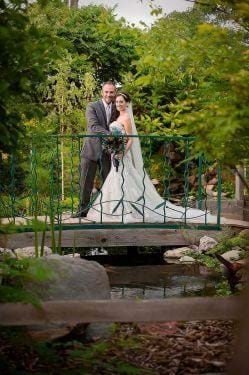 Ashley and Jason Cerny
Wedding Story
The Day We Said Yes
Saturday, July 18th, 2015
Our Love Story
Marrying my best friend was my favorite part of the day, of course!
The reception was a blast, though.
transportation Legendary Limousine
How We Met
Jason proposed to me via FLASH MOB!!! He put together a flash mob at Main Street Square in Rapid City during Summer Nights. My whole family was a part of it, as well as friends and strangers. He even flew in my parents from Arizona, who I hadn't seen in months! It was the perfect engagement. They danced to 'Marry Me' by Jason Derulo.
Wedding Hint
You NEED to splurge when it comes to the dress and the photographer, in my opinion.
Don't go cheap on the photographer. Those are the memories you'll be able to look back on and it is SO important to love your pictures!!!
Get Started
Find your perfect local vendors, Plan your perfect wedding, Share your perfect day - with Black Hills Bride.