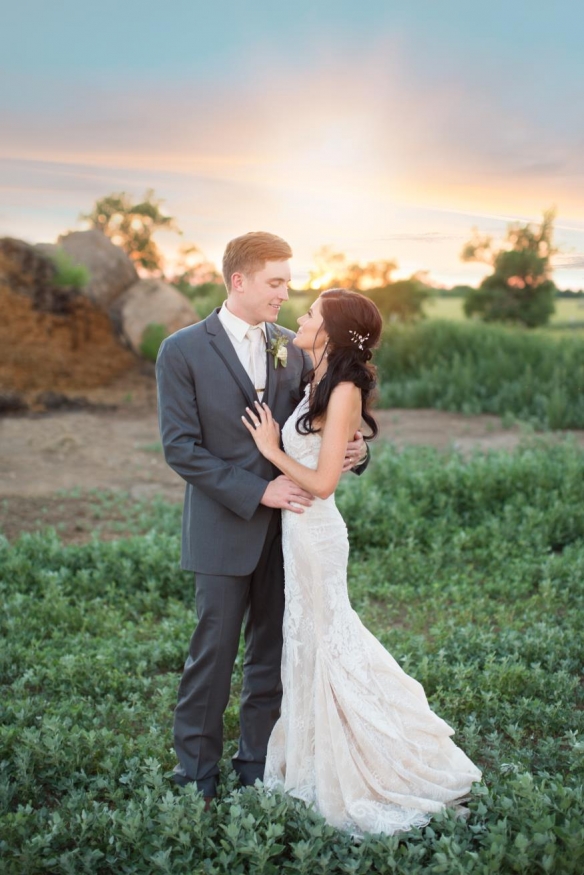 April and Louis Kjerstad
Wedding Story
The Day We Said Yes
Friday, July 7th, 2017
Our Love Story
Our wedding was truly our best day ever! The ceremony was held at the Cathedral, complete with a string quartet! Our wedding mass was our favorite part of the day as there is no better feeling than being pronounced husband and wife! The reception was held at our family ranch, near Hermosa. We transformed the barn with beautiful wooden tables, chandeliers, and seeded eucalyptus garlands. One of our favorite details was our signature cocktail, "The Mint to be Mule," which was a moscow mule with strawberries and mint served in a copper mug! Dinner was our favorite meal - a wedge salad, prime rib, and baked potatoes, followed by petit fours and French macarons, shipped in from New York City! We danced the night away to the sounds of Brandon Jones & Thirsty Fish and Tiki Man Entertainment. Thanks to them the dance floor was never empty! The night ended with a picture perfect sparkler sendoff!
How We Met
Louis & I met our freshman year of high school and were each other's first kiss! He was my math tutor, and looking back I am so thankful that I was bad at math. We started dating after we both graduated college. When Louis proposed at the ranch last May, it was the happiest day of my life - up until the wedding day!
Planning Our Day
We loved every second of wedding planning! Because of our 14 month engagement, we had plenty of time to plan for every detail. Being stationed in Connecticut, we relied on our parents to coordinate with our vendors. I spent so many hours on the phone with my mom going through the details! Pinterest was of course a huge piece of our planning. We customized our signage, bars, stage, dance floor, and photo wall, and this was the perfect way to maximize our layout. We had 400 guests so thinking through the flow of the reception was really important! Our wedding planners, Justin Speck & Joey Lore, ensured that everything came together perfectly. When the week of the wedding arrived, we could relax knowing that they knew our vision and would solve problems without even bringing them to our attention. It made planning so much less stressful!
Wedding Hint
My advice to brides is to hire a videographer. Everyone told us over and over that the day would go by so fast, and I didn't realize how right they were! The day flew by, and my husband and I are thrilled to have our wedding video to remember it by. The first time we watched it we both laughed and cried, and it truly felt like we were there again! We are SO happy we have our video! (We used Tess Pesicka Photo + Film, she killed it!)
Get Started
Find your perfect local vendors, Plan your perfect wedding, Share your perfect day - with Black Hills Bride.