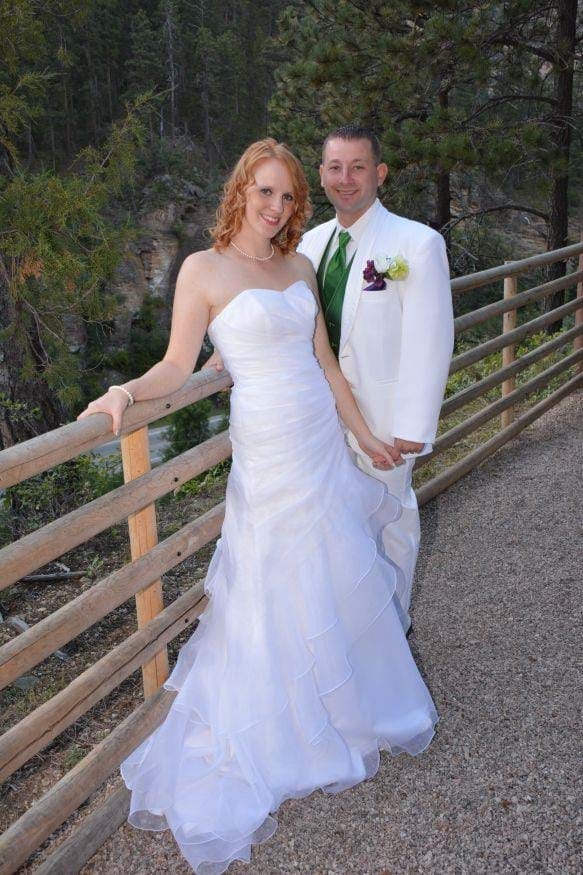 Amanda and Brandon Earl
Wedding Story
The Day We Said Yes
Friday, September 11th, 2015
Our Love Story
Getting to finally see Brandon in his tux and walking down to him knowing that it was truly what all the fuss was really about!
How We Met
We have been planning our wedding for three years but were able to actually plan the wedding all in the three months leading up to our wedding. We have a two year old daughter and our history makes getting married so much more important to the both of us!
Planning Our Day
Rimrock Lodge was a no brainer for our venue and it didn't take but turning onto the property to decide it was where we wanted to have our wedding. The theme just sort of fell into place since the beauty of the Spearfish Canyon doesn't need much help to be beautiful. Our entertainment was very important to the feel of our reception and we were beyond impressed with the rented light-bar from Haggarty's in Gillette and our DJ Jim Kallas.
Wedding Hint
Go with your gut when picking out anything, don't second guess yourself. Make sure you have a general timeline for the day, but let yourself enjoy it don't worry about the small things because it's the memories that matter in the end!
Get Started
Find your perfect local vendors, Plan your perfect wedding, Share your perfect day - with Black Hills Bride.