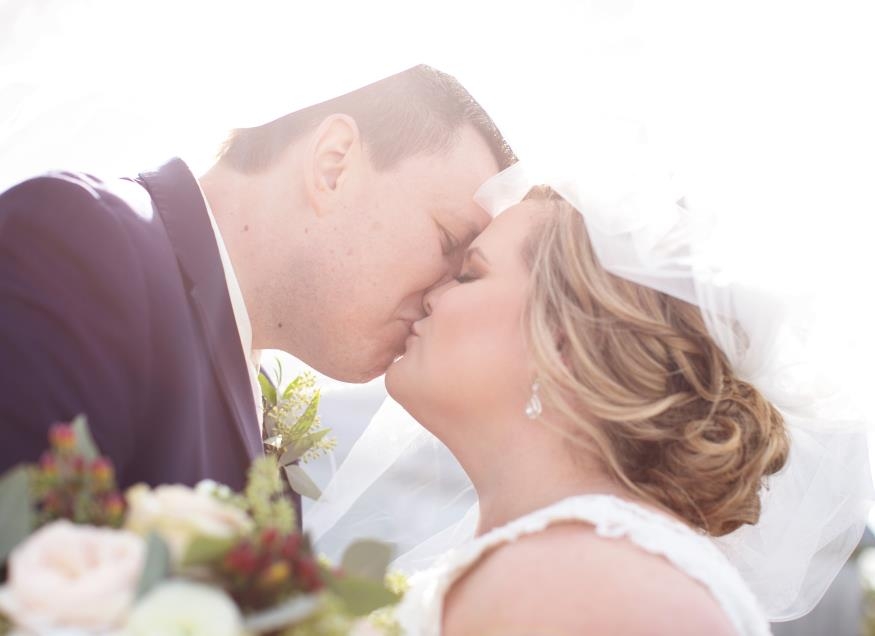 Alyssa and Greg Bunkowske
Wedding Story
Wedding Theme
Country, Romantic
The Day We Said Yes
Saturday, October 6th, 2018
Our Love Story
On October 6, 2018, surrounded by our closest family and friends, we said I do after six years together. It was a crisp and beautiful fall day. Our ceremony was held on the grounds were my parents live under an arch that my dad and now husband built for our wedding day. The reception was held close by at a rustic event venue. Our day was beyond perfect, and everything I had dreamed about since I was a little girl.
cake Star Spangled Batter a Cupcakery
How We Met
Greg and I met in 2012 when we were both working in retail. We formed a friendship that would end up turning into a future spent together. We become "official" when we signed HR documents publizing our relationship. I suppose that's what happens when you date your supervisor. 😉 We welcomed our son, Hudson, into the world on Febuary 6, 2018 and we are blessed beyond words for the joy he has brought to our family.
Planning Our Day
Planning for our big day was so much fun! We were engaged for a year, and it was the perfect amount of time to get everything ready. Our photographer, Cadey Reisner, and events throughout the Black Hills really helped us finalize our vendors and details for our wedding day.
Wedding Hint
Enjoy every single moment! Even if there are hiccups throughout the day let someone else worry about them. It's all about you and your groom, and beginning your own happily ever after.
Get Started
Find your perfect local vendors, Plan your perfect wedding, Share your perfect day - with Black Hills Bride.