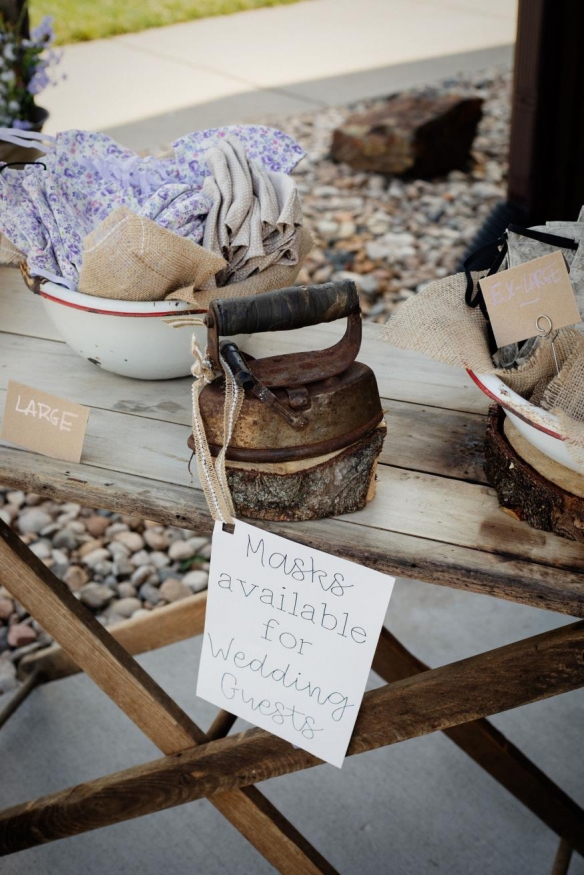 Alexandra and Taylor Schilder
Wedding Story
Wedding Theme
Country, Natural, Vintage
The Day We Said Yes
Saturday, August 1st, 2020
Our Love Story
I always wanted something different and always loved the Black Hills so we planned our ceremony and reception at the Elkhorn Ridge Resort. We wanted to have our friends and families to enjoy their trip when they attend to our wedding.
Our theme was vintage, country, and rustic with wildflowers.
Our special day was perfect! We couldn't ask for a more perfect day despite COVID-19 happening.
photographer Mist and Moonlight Photography
catering The Old West Dutch Oven Catering Co., LLC
gown David's Bridal
suit Men's Warehouse
How We Met
Taylor and I met on a 4-H trip in Denver during Denver Livestock Show. Taylor showed cattle in high school through his 4-H club and he enough points through showing to attend the trip. I applied for a scholarship through my 4-H club to attend the Denver Livestock Show.
Taylor's roommates on the trip were classmates with my roommates, so we hung out throughout the trip. I thought for sure I would never see Taylor again since we lived two hours away from each other. But Taylor reached out to me after we left, and we become girlfriend and boyfriend. We had a long distance relationship for many years throughout high school and college. During my student teaching, I moved in with him and we drove to work together while he was working at John Deere Implement and I student taught in Roscoe. After five more years of dating, Taylor finally popped the question!
Planning Our Day
Taylor proposed to me at the top of the High Roller in Las Vegas during my family's Christmas trip. As soon as we got back, I started planning for our special day. I went to the Bridal Show in Rapid City in January and found most of our vendors at the show! We found our photographer: Mist & Moonlight - Barb, caterer - Old West Dutch, and DJ - Complete + Event. Our florist - Kayly Shae and our officiant - Mary Maisey-Ireland were from our friend's recommendations. My mother helped with the decoration and planning.
Wedding Hint
- have ideas of what you and your partner would like to have so you can narrow down in what you want in the end
- ask for ideas, and advice from everyone
- look into all vendors and reviews
- communication!!
- timeline of when things are due
- DO THINGS EARLY! 😊
and
- do things on how YOU and YOUR PARTNER want to do, don't do something just because someone said so or want
Get Started
Find your perfect local vendors, Plan your perfect wedding, Share your perfect day - with Black Hills Bride.